2018 Mount Team Mayhem Throwdown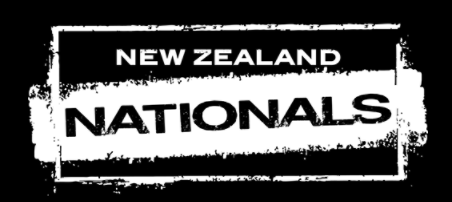 The 2018 Mount Team Mayhem Throwdown
CrossFit Wild South is sending a team to the 2018 New Zealand Team Nationals in Mount Maunganui on the weekend of the 21st October. Joe Findley, Sam Bunting, Liam Grant, Gabby Berger-Sidwell, Carmen Rewi and Kath Menpes make up that team that will represent themselves and CFWS.
To give them a bit of help financially (it's a bloody long way from Invercargill and a few flights) we thought that a bit of the throwdown would be great for them and the community as a way to support them.
What?:

An inclusive pairs Competition comprising of 3 WODS

Rx Male

Rx Female

Scaled Male

Scaled Female
Rx and Scaled athletes should talk to their Coach/Affiliate owner to determine the most suitable division to enter. As a rough guide, if you compete in the CrossFit Open and do a majority of the WODs as Rx, you would be suited for the Rx division. Similarly, if you compete in the CrossFit Open and require scaling on a couple of the WODs, then the scaled division would be more suited for you.
When?:

Saturday 29th September, 2018
Registration:

8:00 am Saturday 29th September
The first event starts: 8:30 am Saturday 29th September, 2018


Expected finish time:

12:30 pm Saturday 29th September, 2018
Registration details:

CLOSED
Where: CrossFit Wild South,
Invercargill's Home of CrossFit
117 Crinan Street, Invercargill
Movement Standards:
Will be released closer to the time, WODs will be released on or nearer to the day.
Food:

Late orders, hit up one of the Nationals Team members ASAP.
The Team will be cooking up a storm, A generous serving of either Pulled Pork or Roast Lamb and your choice of 2 of 3 delicious salads are on offer for only $15
© 2013 CrossFit [INH] Ltd